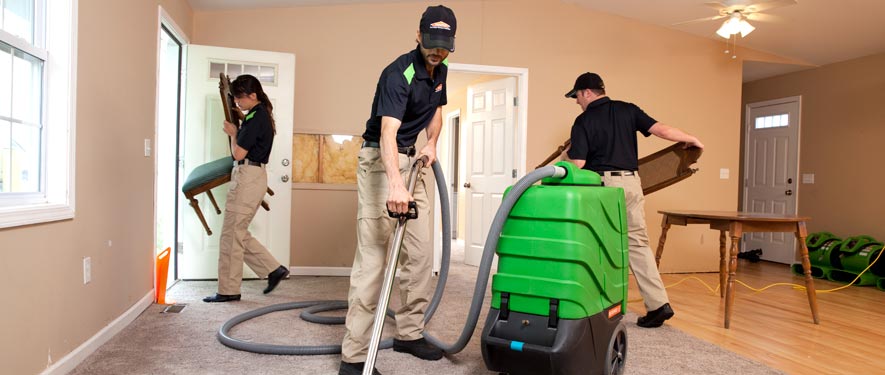 Residential Cleaning Services
With all of our bustling and densely populated townships and cities throughout our service area like Midtown, Meridian, and Miccosukee, it is no surprise to learn how many homeowners do not have the time or energy to keep up with their home as they might like to. The same technology and approach to restoring properties following disasters and emergencies can also get used to improve the look and function of a house as well. From carpet cleaning to stain removal, our technicians can schedule cleaning around your schedule.
This service is available as needed or as ongoing scheduled maintenance of your property allowing areas like your carpets never to become overly soiled again. We can perform our premier cleaning before your home goes up on the market as well, increasing its aesthetic appeal to potential buyers. If you want your home to look like new again, trust our SERVPRO of North Leon County technicians.
Need Cleaning Services?
Call Us Today – (850) 536-6599
Residential Cleaning Services include:
The SERVPRO carpet and upholstery cleaning service will not only get out the dirt you see, but will also remove the unwanted dust you don't. A professionally cleaned carpet and furniture may make all the difference in brightening up a room and freshening up your home.
We all have tasks around the house that don't make it to the top of our priority list. Properly maintaining your home's air ducts should not be one of them. Regular duct cleaning can increase your home's heating and cooling efficiency and improve the quality of the air you and your family breathe.
Your basic cleaning service is not going to have the expertise to effectively deodorize your home. Take advantage of SERVPRO's residential cleaning services to remove unwanted odors.
Our experts are ready to assist in the clean up of sewage and other biohazard materials and provide deep cleaning services for your home. Find out more about our franchise professionals.